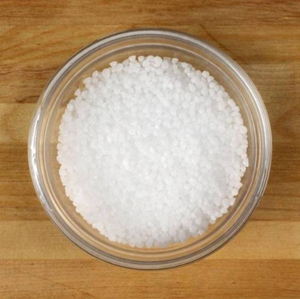 This emollient wax is a co-emulsifier that is commonly used in lotions, creams, and hair care products and is best used in combination with Emulsifying Wax. Cetearyl alcohol can help thicken and stabilize an emulsion without degrading the soothing and hydrating qualities of your product. It can be used in, water-in-oil, oil-in-water, and waterless formulations.
Cetearyl Alcohol is a mixture of fatty alcohols consisting mostly of cetyl and stearyl alcohols.  It is oil soluble and should be added to the oils in formulation.
This emulsifier works great in products and especially for those working on a tight budget. In some formulations, cetearyl alcohol can also be used as a surfactant booster.
Suggested Use Levels: 2% - 30%
Ingredients: 
Cetearyl Alcohol