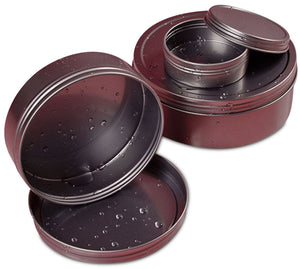 These seamless containers with screw-top, threaded covers are made of tin-plated steel. They are coated with an exclusive rust-resistant finish.
Tins have no sharp edges, all edges are rounded and are seamlessly formed from .24mm metal. Price includes container and cover, which are shipped assembled. Dimensions are outside measurements.
Diameter: 2 1/2" Depth: 7/8"